Physicians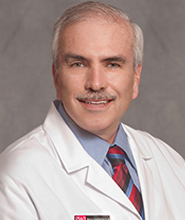 Ted Gutowski, MD, FACC
A native New Yorker, Dr. Ted Gutowski grew up in Forest Hills, Queens. He graduated first in his class in the Department of Biology from Queens College of the City University of New York. He received his MD from Columbia University's College of Physicians & Surgeons in 1983. After a residency in internal medicine at Mount Sinai Hospital in New York, he completed a fellowship in general cardiology at Montefiore Medical Center in The Bronx. One additional year of fellowship was spent between 1988 and 1989 exclusively in interventional cardiology at St. Vincent's Medical Center in Manhattan where he trained with superb operators including some of the pioneers in the field of angioplasty.
In mid 1989 he joined the faculty of UMDNJ-Robert Wood Johnson Medical School as Assistant Professor of Clinical Medicine.
In 1992, he joined Dr. Kominos to form Heart Specialists of Central Jersey, LLP. Since then, the practice has continued to grow, providing compassionate and expert care in all areas of cardiolovascular medicine both in the office as well as at Robert Wood Johnson University Hospital in New Brunswick and CentraState Medical Center in Freehold.
From 2011 – 2013 Dr. Gutowski served as Medical Director of the CentraState Medical Center Cardiac Catheterization Laboratory.
Dr Gutowski enjoys doing consultative cardiology as well as coronary angioplasty and stenting. His special interests include preventive care as well as vascular evaluation using noninvasive methods. He also remains active teaching medical students and housestaff.
He is board certified in cardiovascular diseases and internal medicine. He is also a Fellow of the American College of Cardiology.
Personal Quote:
"I am privileged to have learned under some of the most talented and caring physicians, but the best teachers are my patients. Therefore, one of the most important skills in medicine is careful listening. Effective treatment results from a collaborative effort between physician, patient and often family members Consequently, empowering the patient to take responsibility for managing health issues is vitally important."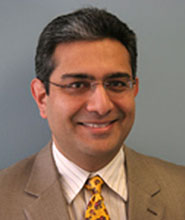 Ashish Awasthi, MD, FACC
Dr Ashish Awasthi attended medical school at the University College Of Medical Sciences, Delhi, one of the top medical colleges in India. Thereafter he did an internal medicine residency at the prestigious Maulana Azad Medical College in Delhi. He then moved to the United States to pursue further training and did his medicine residency and Cardiology fellowship at the SUNY Upstate Medical University in Syracuse, NY. During his training he was adjudged the best intern and resident teacher.
In 2001, he joined the faculty at SUNY Syracuse and over the course of the next four years practiced cardiology, taught medical students and house staff and did clinical research. He was awarded the best faculty teacher in 2004. In 2005, he joined a peripheral and coronary intervention fellowship at St John Hospital and Medical Center in Detroit, MI. Since 2006 he has been with the Heart Specialists of Central Jersey and specializes in Coronary and peripheral interventions, with particular interest in critical limb ischemia.
In August 2011 he was named co-director of the Peripheral Intervention program at Robert Wood Johnson University Hospital. He also was the Chair of the department of Internal Medicine at CentraState Medical Center from 2012-2018. Currently, he is the Chief of Staff at CentraState Medical Center.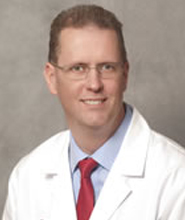 John Werber, MD
Dr Werber attended medical school at the State University of New York, Downstate College of Medicine. While studying medicine, he went on to secure a prestigious "Caring for Community" grant from the American Association of Medical Colleges, which allowed him to start a community program "Students for a Healthier Brooklyn". For this work not only did he receive personal gratification but he received awards from The New York Academy of Medicine and The Medical Society of the State of New York for this community work. He also received a Commendation in Investigative Scholarship at graduation for his research endeavors and has co-authored research papers.
Upon graduation from medical school, Dr Werber pursued Internal Medicine residency at Stony Brook University Hospital, Suffolk County, NY. He completed his three-year residency and was asked to continue on as primary care, Chief Resident, at Stony Brook. During Dr Werber's residency he was honored with the Medical Student Teacher of the Year award, the Internal Medicine Resident of the Year award and was elected to the prestigious Alpha Omega Alpha (AOA), National Medical Honor Society.
Dr. Werber completed further specialty training in cardiovascular disease at University of Medicine and Dentistry of New Jersey, Robert Wood Johnson Medical School in New Brunswick, NJ, and practiced privately before joining Heart Specialist of Central Jersey. Dr Werber lives in central New Jersey with his family, all of whom share his passion for sports and the outdoors.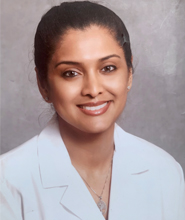 Divya Menon, MD, FACC
Dr. Divya Menon is a board-certified cardiologist. Dr. Menon received her medical degree from Bangalore University in India. After medical school, she completed an internal medicine residency at Cooper University Hospital in New Jersey. She then completed a fellowship in cardiovascular disease while at the Cooper University Hospital, where she served as chief fellow as well. Dr. Menon maintains affiliations with numerous medical associations, including the American College of Cardiology and the American Society of Echocardiography.
She is passionate about preventive cardiology and screening. Her fields of expertise include non-invasive cardiology, including nuclear cardiology and echocardiography. Her special areas of interest are cardio-oncology, lipid management, valvular heart disease, and women's cardiovascular health.
Ashish Shukla, MD, FACC
Ashish Shukla, MD, FACC, diagnoses and treats all problems related to the heart. Additionally, as an electrophysiologist he performs testing to evaluate and correct problems related to slow or fast heart rate or arrhythmias. He implants a variety of cardiac devices such as pacemaker, defibrillators, biventricular pacemaker defibrillator, HIS- bundle pacer, loop recorders. He performs electrophysiology study and ablations to correct a variety of arrhythmias. He also implants watchman in patients with atrial fibrillation who cannot tolerate a blood thinner.
Dr Shukla earned his medical degree at the University of Mysore in India. He received a Master's degree in public health at the Texas A&M school of public health. He did his medical residency and a fellowship in cardiovascular diseases at the University at Buffalo, NY. He then went on to pursue another fellowship in clinical cardiac electrophysiology at NYU Langone Medical Center in New York.
During his education and training, Dr Shukla has enjoyed performing research on prevention and treatment of various heart disorders especially atrial fibrillation. He was the recipient of the Dexter S. Levy memorial award. He feels privileged to have received training under some of the world leaders and educators in the field of cardiovascular diseases, especially arrhythmia management.
Dr. Shukla lives with his wife and two children and enjoys music, travelling and spending time with his family.
He is a Fellow of the American college of cardiology and board certified in Internal medicine, Cardiovascular diseases, Clinically Cardiac Electrophysiology and Nuclear Medicine.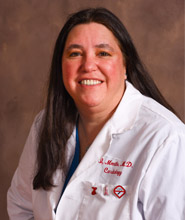 Iris Mentle, MD, FACC
Dr. Iris Mentle is a native New Yorker who graduated from the Stony Brook Medical School with an MD with Research Distinction. She was originally interested in oncology and spent 6 years in the research labs of Sloan Kettering Institute. She discovered her passion for cardiology while doing her clinical rotations in medical school. She proceeded to complete her Internal Medicine residency at Strong Memorial Hospital of the University of Rochester. Upon completion of her residency she completed her fellowship in cardiology at Long Island Jewish Medical Center. She spent the last 18 years of a successfully, solo cardiologist in Freehold before deciding to enhance her practice by merging with our group in June 2017. She is a fellow of the American Academy of Cardiology and is board certified in cardiovascular diseases and nuclear cardiology. In her free time, Dr. Mentle cherishes her time her wonderful husband and two children.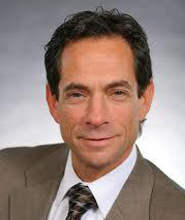 Jack Dworkin, MD, MBA, FACC
Dr. Jack Dworkin graduated with a BA in Chemistry and Biochemistry from Brandeis University in 1981 and received his MD from New York University School of Medicine in 1981. He completed his Internal Medicine Residency at Albert Einstein College of Medicine, Bronx, NY, and his Cardiology fellowship at University of Medicine and Dentistry of New Jersey – Robert Wood Johnson University Hospital in New Brunswick, NJ. After 25 years of solo practice, he completed an on-line MBA degree from the University of Massachusetts – Isenberg School of Management and became Vice President for Medical Affairs, Chief Medical Officer at CentraState Healthcare System from 2011 through 2018. During that period, most of his patients came to Heart Specialists of Central Jersey. Dr. Dworkin left his administration role and came back to practicing cardiology, joining us in November 2018.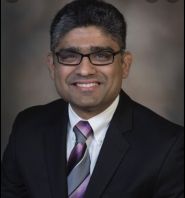 Ankur Sethi, MD, FACC
Dr. Ankur Sethi, is board-certified interventional cardiologist, Cardiovascular disease, Adult Echocardiography and Nuclear Cardiology. Dr. Sethi earned his Medical degree from the University College of Medical Sciences in Delhi, India in 2006. He then completed an Internal Medicine residency at Chicago Medical School. Subsequently, completing a Cardiovascular Disease Fellowship at the same institution, followed by an Interventional Cardiology Fellowship at Icahn School of Medicine at Mount Sinai, New York. Dr Sethi is very well experienced in complex coronary and peripheral vascular interventions without the need for open surgery. He received additional training in percutaneous cardiac interventions, such as Transcatheter Aortic Valve Replacement (TAVR) , Transcatheter Mitral valve repair/replacement (MitraClip), Atrial septal Defect or Patent Foramen Ovale closure, paravalvular leak and left atrial appendage closure.
He is active in clinical research and has published several articles in prestigious journals, including, the Journal of American College of Cardiology and the American Heart Association's journal Circulation Cardiovascular Interventions, Catheterization and Cardiovascular Interventions and Canadian Journal of Cardiology. He also serves as an editor and reviewer of multiple peer-reviewed journals. He is also actively involved in teaching of cardiology and interventional fellows at Rutgers Robert Wood Johnson medical school at New Brunswick. He performs procedures at Robert Wood Johnson University Hospital Somerset and New Brunswick.
Nurse Practitioners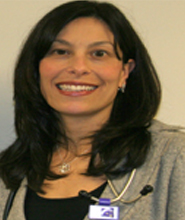 Lori A. Schaer, RN, MSN, NP-C
Lori A. Schaer is an Adult Nurse practitioner and has been a part of the Heart Specialist's team since 2002. She received her Bachelor of Science in Nursing from Rutgers University and her Masters in Science at University of Medicine and Dentistry of New Jersey (summa cum laude). She received her post masters certification at Drexel University. She is certified by the American Academy of Nurse Practitioners and the American Nurses Credentialing Center. She is a licensed nurse practitioner with full prescriptive authority for the State of New Jersey and certified in advanced cardiac life support. She is a member of Sigma Theta Tau honor society and the American Academy of Nurse Practitioners. She places a strong emphasis on life style modifications and the promotion of health and well being .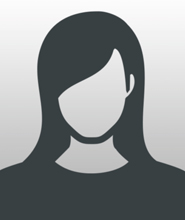 Heather Reenstra, RN, MSN, NP-C
Heather A. Reenstra is an Adult Nurse practitioner who joined the Heart Specialists of Central Jersey in 2014. Over the past 34 years, she has earned her BS in Nursing from Albright College, a Master's Degree as a Critical Care Clinical Specialist from Rutgers University, and a Post Master's degree from Seton Hall University as an Adult Nurse Practitioner. Heather worked as an advanced practice nurse as a Critical Care Clinical Specialist, and a Nurse Practitioner in cardiology, primary care, extended care and rehabilitation. Prior to becoming a nurse practitioner, Heather was assistant director of a Cardiac Catherization lab before going to work as a cardiology nurse practitioner. She is an avid proponent of patient education and chronic cardiac illness management as well as being certified in Advanced Cardiac Life Support by the American Heart Association.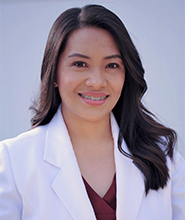 Janice Bautista, BSN, APN
Janice Bautista is a board-certified nurse practitioner. She finished her bachelor of science in nursing from The University of the Philippines – Manila and migrated to the US to work as a registered nurse. She continued her education and completed her master of science in nursing at Monmouth University, focusing on the adult nurse practitioner track. She has experience working as a hospitalist NP and eventually discovered her passion for cardiology. Ms. Bautista is a member of the American Association of Nurse Practitioners.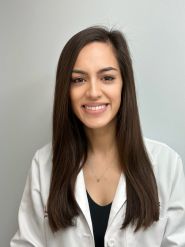 Stephanie Phillips
Stefanie Phillips joined our practice in 2022 after relocating to New Jersey from Pennsylvania. She earned both her Bachelor of Science in Nursing and Master of Science in Nursing from Thomas Jefferson University in Philadelphia. She has been a board-certified adult nurse practitioner since 2018. Prior to joining Heart Specialists, she worked in the hospital under the specialties of interventional cardiology and electrophysiology.
In her free time, Stefanie and her husband, Nick, enjoy spending time with their daughter and two dogs.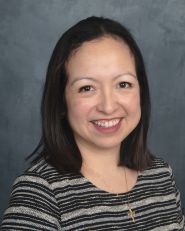 Melina Hughes, MSN, APN-BC, AGACNP, CCRN
Melina Hughes is a Board-Certified Nurse Practitioner who joined the practice in 2022. She graduated as a Registered Nurse in 2008 with an Associate's Degree from Ocean County College. Continued her education attaining a Bachelor of Science in Nursing and Master's Degree (Clinical Management) from Kean University in 2011 and 2012, respectively.
She practiced for over a decade in the critical care setting obtaining a certification in critical care (CCRN) from the American Association of Critical Care Nurses (AACN). Later, pursued a Post-Master's Degree at Drexel University in the competitive Adult Gerontology Acute Care Nurse Practitioner track graduating in 2019. She has experience as a Hospitalist NP and also teaches nursing in the clinical area at two educational institutions. Melina enjoys spending time with her family, taking long walks with her dog and daily at-home yoga.